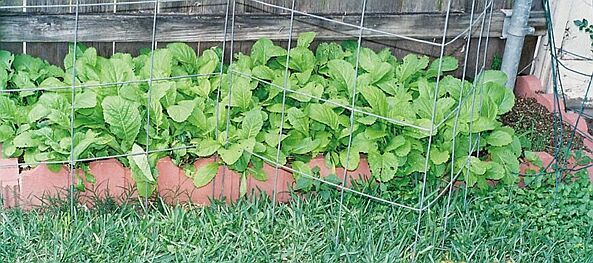 Mustard greens are easy to grow and can be grown year-round in southern states, although cool weather produces the best results. Soil should be fertile and high in organic matter and should be kept moist. The greens in the picture above are grown in a 2 feet x 6 feet bed, which is enough for a family of one to three people. Mustard greens can also be grown in a partially shaded area. Follow directions on seed packet to ensure best results.
Greens can be cooked when young but best flavor is at maturity which is about 45 days after sowing. If you like salad greens with a kick, you can chop up young leaves and add to your salad. If you let the leaves mature and develop seeds, you can make a zesty salad dressing by combining the seeds, honey and vinegar.
One of my favorite ways to eat mustard greens is to saute bacon and onion in a skillet, then add the mustard greens, stirring until the greens are cooked down. Then add a small amount of water or chicken broth and cook until tender. Mustard greens cook quickly, so be careful not to overcook. Hot water cornbread is wonderful with cooked mustard greens.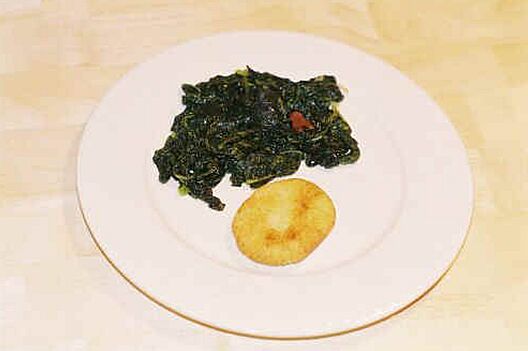 Mustard greens and hot water cornbread